You've heard it a million times: "You can't take old baggage on a new trip." That's a metaphor for relationships. But it still applies to vacation traveling season-which is upon us! Whether it's spring break or summer vacation, millions will be hitting the road or the kinda-friendly skies at some point this season. Of course, a chic Ms. Heel must have the latest in luggage and travel accessories…it's good for your soul, not to mention-looking cute walking through the airport. See a few of my favorites below:
Betsy Johnson's Sweet and Tart Midi Backpack Pink Multi
This adorable backpack will put a little sweet in your life. Pink with red strawberries printed all over, this cute backpack will have you thinking about those summertime picnics. $98 (click pic for shopping details)
Kenneth Cole Madison Square Chevron Hardside Expandable Carry-On Suitcase $200
This elegant, pink, carry-on 20-inch, expandable suitcase is by far the classiest suitcase I have seen in a while. With its weave design, this hard shell suitcase will turn heads & remain sturdy against being manhandled in baggage claim.
A good weekender or a big bag is sometimes all a Ms. Heel needs. These are so perfect for a quick lil bootie booking at your favorite beachside get away.
Both $79.95
Dog Designer Pet Carrier
Bringing your fur baby along? You can do it in style with these designer pet carriers. Modeled after the big-name designers this pattern will look recognizable to most, but without the high price tag!
What's a fur mama to do when her baby gets bored? Make sure she has this pop-up playpen on hand! Only $32.90! Includes carrying bag. (click pic for shopping details)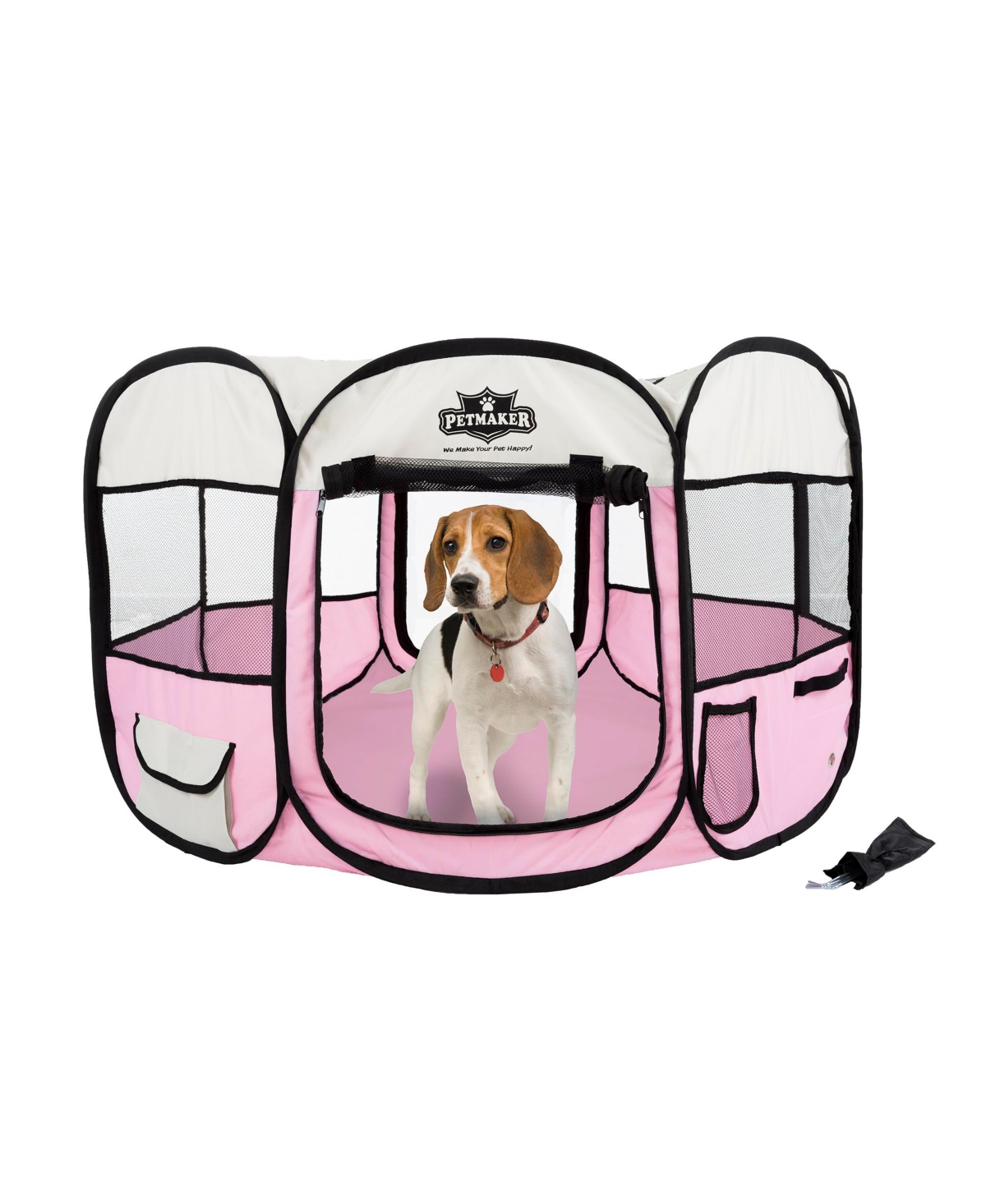 Caboodles Butterfly Travel Cosmetics Organizer–$34.99
Caboodles?? Yes, it is the brand from those teenage years, and yes they still have those classic plastic cases. But this beautiful organizer is sleeker and sturdier for travel, still made with all those perfectly suited spaces for all of your cosmetic and cosmetic accessories. This hard shell organizer is a perfect fit for your suitcase and your wallet.
Kitsch Ultimate Travel 11pc. Set: $14.99
These genius pieces pre-measure all of your liquids to be within TSA requirements. They can certainly help you avoid the embarrassment of holding up that security line or having your favorite products confiscated. With refillable pouches, jars, spray bottles and more, you can easily bring your skin-care routine on the road with you.
With some of these goodies you're guaranteed for easy and stylish travel wherever you decide to go. Now, the only question is, what to wear????