What To Wear This Spring? Anything Yellow!
I have to admit-I'm biased when it comes to yellow. It compliments black so well. Think all black outfit with a yellow purse or yellow combined with pink (yes, pink). That's why when I was compiling my spring fashion report, I was overjoyed to see so much yellow in a myriad of designer's collections. I've highlighted a few pieces that'll look so fresh in your spring wardrobe and is a sure way to make you feel happy-no matter your style.💛🌻😊
(click on any pic for shopping details)
Need a new set of ear plugs? Try these by Happy Plugs: $90
Wear with your Smiley Sweater by Joshuas: $195
Make walking in those spring showers fun with these high gloss rain boots by Hunter: $160
Mach & Mach Pump: $1130
Here's the matching bag by Mach & Mach to match your heels: $1020
Good American yellow lucite pumps: $195
Or these yellow clear booties by Jessica Simpson: $88.95
Slide into these slides by Tory Burch: $198
Or these flip flops by Off-White: $205
Embellished boots by Christian Louboutin: $4895
Slip into these sexy slippers by Steve madden: $55.99
Yellow handbags are a great way to add yellow to your wardrobe.
Crocheted Bucket Bag by Fendi: $1790
Fedora Leather Shoulder Bag by Moschino: $1050
Or maybe earrings is all the yellow you can handle. Try these by Betsey Johnson-$38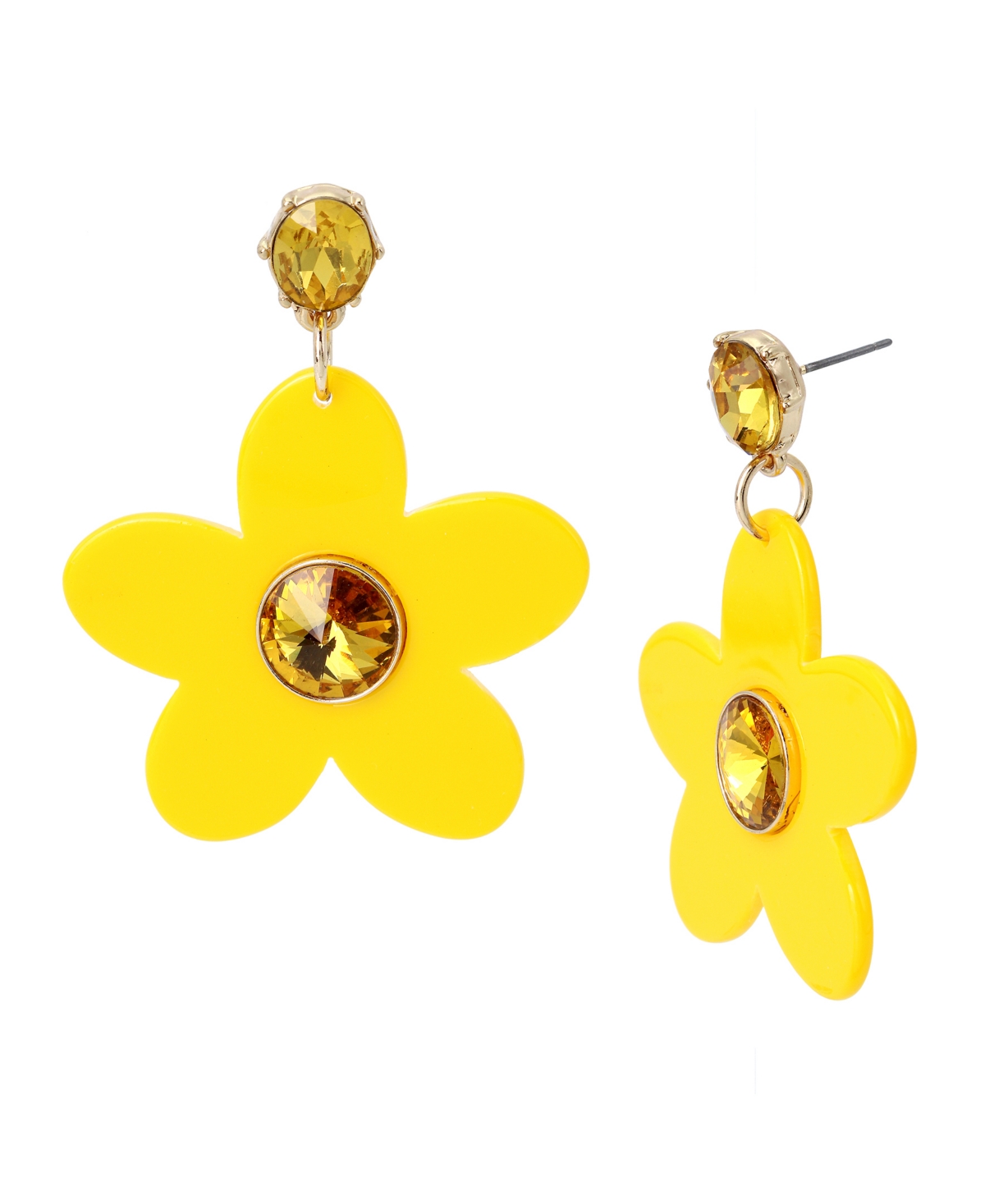 *Ms. Heel may be compensated by you clicking on any of these links.*