Why Our Fashion Director is Craving Flowers On Everything This Fall
"Minds are like flowers; they open only when the time is right." – Stephen Richards
I think the quote above is so on point for half the country after this historic presidential election. As Holly says: "Cut the hate. Bring flowers wherever you go." Hats off to fashion designers' foresight to know that we would need this symbolic healing. See how you can bring flowers wherever you go.
And as you prepare to go over the river and through the woods to Granny's house, how cute is this flower-print suitcase for only $130.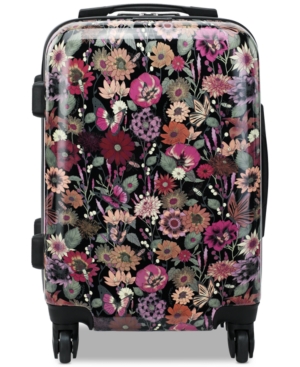 Um…yes, the marijuana plant is a flower.😉 Both bags $32 each.