Cold Hearted Bride–How To Dress For Your Winter Wedding
Getting married in the fall and winter months can make for scenic and epic background photos. At the same time, what does a bride wear when the thermostat barely reaches a temp that doesn't require a coat? Check out these unique gowns and accessories below, to help take the chill out of the air and heat up your walk down the aisle!
The Bride Wore Black?
Wear A Navy Gown
Lady (The Bride) Wore Red!
Long Sleeve Dresses (and pockets)!
Bridal Boots!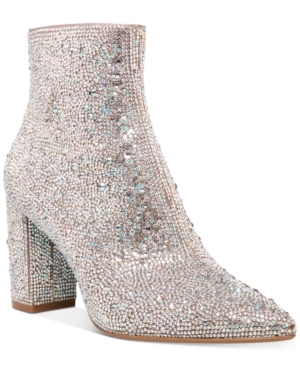 Blue by Betsey Johnson rhinestone boot: $104
INC Women's Kenjay d'Orsay Pumps, Created for Macy's: $69
*This story was originally published in the October issue of Ms. Heel Magazine.*