The Best Family Drama Books EVER!
Lets face it, all books revolve around family. Either as the main character or in a supporting role. And not all families are biological. You can have a work family, a sorority fam, an adopted fam, your biker buddies or even your neighborhood bar rats can be family. That's why when I began putting my list together of dramatic La familias, I created vignettes for all different types of genres and family secrets. Check them out.
Fashion Families:
Sex & The City. Number one on my fashionable family list, is of course the book that launched a thousand cosmopolitans! Get the real scoop on Candace, aka, Carrie's relationship with the real life Mr. Big. Plus, the actual careers of her gal pals. And juicy stories of sex, shoes and the going on's of the rich & fashionable kind, on the streets of that crowded, concrete jungle known as New York City.
2. Valley of the Dolls A cult classic. Filled with big, glamorous Hollywood dreams and the drug du jour: barbituates a.k.a. "dolls." And in this case, the book is much better than the highly panned movie. That reportedly kicked Judy Garland off the set, for actually being high on dolls.
3. Scruples An 80's best-seller turned television mini-series. Literally described as the best book ever written about the ultra-luxurious life of a Beverly Hills boutique and it's employees. Rodeo Drive wouldn't be Rodeo Drive it is today–flocked with tourists, without this book.
4. The Glitter Plan A "juicy" read on how two best-friends, had us all wanting to have juicy written across our collective asses! Spoiler alert: they still refuse to say exactly what juicy means; but does anyone still need them to confirm the obvious! Pour yourself some gin, add the juice and get yo mind on yo money and yo money on yo mind.
How Mommy & Daddy Met (old school love)
5. Sweet Savage Love is the first book in the most epic, historical romance novel series ever! If you enjoy bodice-ripping, woman-imma-take-you-now kinda love, then you'll thoroughly enjoy the love story of Ginny Brandon and Steve Morgan. I must confess, I've read all three books…more than once. I discovered these books at my neighborhood library while still in high school. Let's just say, these books were a hella substitute for…well, what I wasn't getting.😘 I bet some of you are thinking: historical romance? Trust me. I mean, when was the last time you made sweet, savage love? If it's been a minute or NEVER, I present you with exhibit A.
6. Dark Fires the second book in this installment. Um, A LOT takes place in this book. But you must get through it to appreciate the entire series. By the way, did I mention that A LOT of shit happens and gets lost in the fires (yes, plural) in this book. Keeping a cocktail nearby while reading is a must!
7. Lost Love, Last Love the last book in the saga of Ginny's and Steve's dysfunctional-ass relationship. And yet through it all, they loved the hell out of each other. Probably the most unhealthy, WTF, enjoyable love story ever told.
How Mommy & Daddy Met (modern day love)
8. Fear of Flying the authoritative book on what not to do, to keep a marriage healthy. The #1 best-selling book about discovering your G-Spot, feminism and having a sexual revolution while being married. So as they say, don't catch feelings, catch flights…go fly the friendly skies! Oh and BREAKING NEWS THAT YOU DON'T NEED OR WILL EVER USE: Erica Jong is the woman that Martha Stewart says, ruined her marriage by "flying" first-class sloppy second-class with her ex-husband.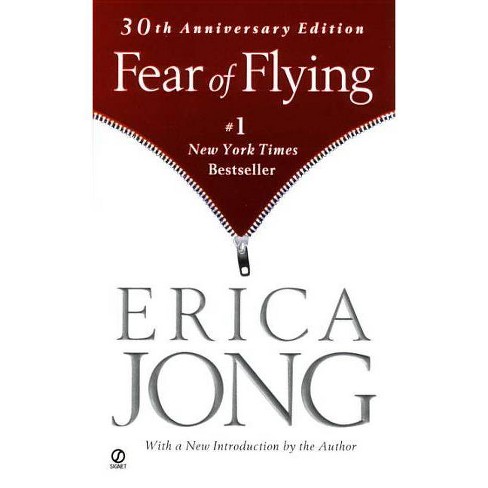 9. Rapture is a book for those that ever wondered what a guy thinks about when you're giving him a blow-job. Oh and hooking up with an ex who wasn't shit then, ain't shit now and probably won't ever be shit. But at least when you finish reading this book, it allows you to feel sorry for someone other than yourself. A dull, yet fascinating look-back on a sugar-free afternoon delight.
10. One Day ok, break out the tissues (and I know, they're in short supply these days), because this book will have you doing the ugly cry! A book that spans twenty years of a friendship between Emma and Dexter on the same day every year: July 15th. The best way to describe this book, is a fairytale for those that hate fairytales.
11. An Italian Affair will have you longing for the Italian country-side or hell, your local park down the street! Best described as Eat, Pray, Love lite. A fat-free memoir of a woman who's recently divorced and catches one of those crowded, discounted flights to Paris instead of feelings and tries to get away from it all. Where she meets and falls for a Parisian professor. Thus beginning a steamy affair (which she tells us all about in great detail). By the way, said man doesn't speak english and she doesn't speak french. So what's two horny, lonely people to do? Duh, communicate in the broken Italian they both know and of course, the language of love–body language. Arrivederci!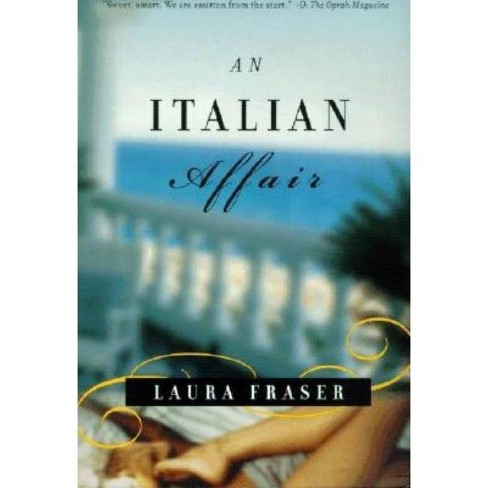 GIRL POWER…Who runs the house and the world? GIRLS!
12. Holding Out is about exactly what the title says: holding out. And in this case–withholding sex! As they say: If Mama ain't happy, ain't nobody happy! A sassy, single mom from Atlanta, leads the nations call to all females, to withhold sex from their partners, until the chief justice of the United States is removed from office. After it's revealed that his wife committed suicide, after years of spousal abuse. A modern-day take on the Greek play: Lysistrata. Let the fuckery (not to be confused with actual fucking) ensue. Very funny, profound and thought provoking. HBO snatched up the movie rights back in the 90's…I can't think of a better time than now, to make this movie.
13. Candy Girl is a book for those that ever wondered what daddy does when he goes to the gentlemen's ballet. And that every mom has a naughty past…some naughtier than others. Hide ya husband, hide ya kids, hide the life savings, because this memoir strips away all the falsehoods about boys night out. This candy girl is both bitter and sweet. Written by Oscar winner Diablo Cody (she won for best screenplay: Juno)
FAMILY TREES…And you thought your family had drama–Ha!
14. Roots THE saga of an American black family. Clocking in at 704 pages of horrific drama that begins in Gambia and spans decades to the author's eventual birth in Tennessee. After reading this, the only "N" word I ever want to hear again is: NEVER..as in NEVER AGAIN!
15. The Prince of Tides Holy shit–this family seriously puts the fun in dysfunctional! Another big page turner (664 pages), that was also made into a movie. Told in flashbacks by Tom to his twin sister's therapist, after she tries to commit suicide. Prince of Tides is disturbing, dark, funny (YES, funny) and absolutely jaw-dropping at times; but getting to the root of your problems, usually involves all of the above. It doesn't hurt that a love story is thrown in…makes this book hard to put down.
16. Little House On The Prairie Take a rocky, covered wagon trip back to the wild Midwest and fill your heart with innocent joy. These books (nine in total) are great for reading to your kids while stuck in the house. And yes, people have balked at the not-so-kosher Indian references and verbiage, but it was a different time. Light a candle, turn off the internet, put your "WokeAF" attitude on snooze, and take a step back into much more simpler times. Very heart-warming.
17. Pillars Of The Earth a towering tale of family drama that begins in the 12th century. In these nine hundred and eighty three pages (983 ya'll), you'll find love, lust, the powers and sins of people and the church. Grab a pillow, sit back and enjoy. This book was not normally the genre I read, but after being gifted with this book years ago, I now treasure it. If you're looking for a book that may outlast social distancing orders, well here ya go.
Understanding Your Parents…why they do what they do!
18. The Instruction is a book written by an acclaimed psychic that says, we're all souls living out lives based upon a soul hierarchy level system, of 1–10. The higher the number, the more advanced your soul. Every soul level comes with a pre-destined life, talents and careers to pursue. And most pertinent, lessons have to be learned before you can advance to the next level. Seriously, an entirely new meaning to: I woke up like this...mind-blowing! You can cheat a little and listen to the Supersoul conversation the author had with Oprah. Where he goes on to breakdown her soul level, talents and so much more. Take a guess what Oprah's soul level is on…we weren't surprised.
19. The Frog Prince a fairytale for consenting adults. I must admit: I ❤ FAIRYTALES! And this is a grown-ass version of the classic children's book: The Frog Prince. I don't want to give it away; so let me just quote verbatim, my favorite line from the book: "There are two kinds of women: those who marry princes and those who marry frogs…" OMG, so good! Read it now, to help you better understand your daddy (is he a frog or a prince?) and even your mommy and her issues. Hopefully in the end, they're living happily ever after with or without one another.
20. Pretty Little Mistakes a do-over novel. What if you could go back in life and change that one decision that sent your life on a different path? Well that's exactly what Pretty Little Mistakes allows the reader to do–pick the next big life-defining decision. It all starts with one beginning and 150 different paths you could possibly take–BRILLIANT, over-the-top and intriguing! As in real life–choose wisely. Makes you get off your parents back. They did what they thought was best in that moment. Go hug your parents and tell'em you love them.
There you have it. Let me know your thoughts if you've read any of these books or if you have a book recommendation for me. Leave it in the comments below.